About Me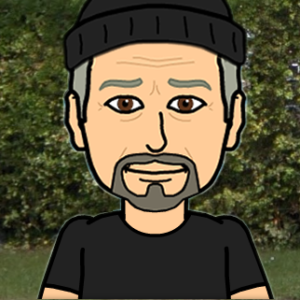 I was born in Wales and lived briefly in England before moving to Australia when I was five, I have lived in Melbourne most of my life spending many years living around the Nillumbik area.
I attended primary school in Heidelberg and Montmorency and attended Eltham College during my high school years.
At 15 I commenced my working life and completed an apprenticeship in Automotive Electrics, I was regularly working on cars for family and neighbors and established my first business shortly before my 18th birthday.
I spent much of the next twenty years working in the Automotive Industry in various roles that included technical training, sales and business administration, career highlights include working for Ultra Tune and TAFE.
The mid '80's saw a move to South Australia and for nearly ten years I lived around Adelaide, Murray Bridge and the Adelaide Hills, with a brief stint working at the Olympic Dam Project at Roxby Downs.
I had various jobs during the 1990's I worked for a close friend selling automotive accessories which led me to develop my skills in many marketing disciplines including direct mail, telemarketing and customer relationship marketing, an interest in computers which started during my school years led me to start exploring the internet and in 1996 I created my first website.
Over the last 15 or so years I have continued to develop my skills in the web and have completed several short courses, I also hold a Certificate in Professional Web Development from NMIT, am a member of several industry organisations and offer my time to assist others via blogs, forums and seminars.
Socially I am an Activity Leader with Scouts, enjoy four wheel driving and camping, read mostly non fiction, and listen to music as an alternative to television.
In 2007 I bought a 20 acre bush block on Tasmania's East Coast and am currently developing the property and learning the skills to build the first of three cabins which I hope to use as tourist accommodation.
Finally although my life seems to be a somewhat eclectic mix of roles and experiences it has given me the opportunity to learn many skills, overcome challenges large and small whilst remaining true to the values and beliefs instilled in me by my parents.